At the end of everyday our President Giselle says "Goodbye Anchem Family," as she leaves the office.
As members of the founding family, the concept of Anchem Family comes very easily to us. We are as committed to the members of our team as we are committed to our family; we want the best for everyone.
When the pictures for the new website were taken, Andrew Saydee was doing a summer placement with a firm in his area of study. In September when Andrew returned to school as well as our team part time, he was disappointed not to have been included in the group pictures. Giselle offered Andrew the opportunity to be included in the site by contributing to our blog.
I think you will find that Andrew's sentiment (below) demonstrates our concept of Anchem Family.
 In May of 2011, I was just out of high school. I had no clue on what I wanted to pursue in college and I needed to help pay bills. A family friend suggested a job that I could apply to.
"Anchem" I was told is a family business. Apprehensive of what to expect since it was my first full-time job, I soon found this was the perfect place to start. At Anchem, I was encouraged to go back to school in the fall. Once I took the step, they were flexible with my part-time hours. Throughout the school year they continued to ask my how classes were going and welcomed me back full-time in the summer.
I am blessed to have the Anchem family and staff in my life. I am thankful for the tremendous love, kindness and caring Anchem has shown me through the years. Their love and care helped make me the young man I am today.
I pray the company continues to grow strong for years to come, so it may help others like me to fulfill their dreams.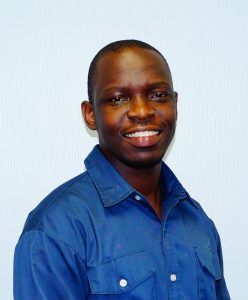 Andrew Saydee